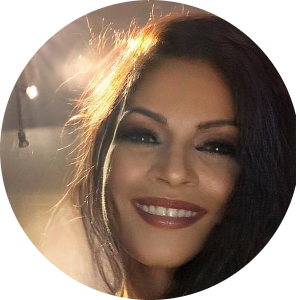 Blossom Murphy
RHI Certified Laser Coach
I help people navigate the path that leads them to their vision smoothly, easily, in grace and in flow. Seeing people live the life they yearn for is my passion.
About Your Specialist
I'm committed to creating a beautiful safe, non judgemental space, where we can quickly get to the root of the challenge you're facing & come out the other side empowered in all areas of your life. We will then shift & transform them, motivating you into action to achieve results. I will use techniques that will upgrade & recalibrate your mindset. This process is designed to help you live in the flow of abundance & prosperity. Together, we will energetically collapse timelines & lay down new ones that will lead you to your vision. If you'd like to work with me, please send me an email & we can have a discovery call to see if we are a good fit. Are you committed to living your best life & will do whatever it takes to get you there? If you're ready then I am ready to take you on a transformational journey. So then, what are we waiting for? 🙂
Qualifications
RHI Certified Laser Coach
Location
Morpeth, England, United Kingdom
Do you want help to find your soulmate specialist?
We get it, making the choice to work with someone at such an intimate level can be hard. If you would like us to help you find your soulmate specialist, or if you have any questions at all, just send us a message.